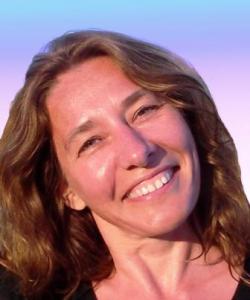 "Positive Psychology Master Trainer, PosPsy"

Entitled to seal

030 - 270 170 58
Angela Bachfeld
About
We from the NLP-Zentrum-Berlin help people develop their personal potential and possibilities. And we offer a varied program of services: from individual coachings, lectures, workshops all the way to certified trainings.
Participants benefit from a wide and diversified range of trainings from different fields. Here is a small selection of training and education options:
* NLP Practitioner Training * NLP Master Training * NLP Trainer Training * Hypnosis Training * Coaching Training * Nonviolent Communication training * Systemic NLP * Social Panorama * Positiv Psychology * Wealthy Mind *...
... and many other seminars and lectures eminars for the development of potentials  See our offer on: nlp-zentrum-berlin.de, angela-bachfeld.com 
The trainings follow the highest standards and curricular - and are nationally as well as internationally recognised for their quality. 
- Furthermore, we offer professional coaching and therapy. - 
Our seminars and coaching sessions take place at beautiful locations, including in Germany in Berlin, Munich, Colonge...or overseas from Mallorca in Spain to the USA. 
Contact us +49 (0) 30 - 270 170 58 or +49 (0) 1525 422 0374.
Our email: team@nlp-zentrum-berlin.de.
Or visit us on: nlp-zentrum-berlin.de  angela-bachfeld.com
We proudly contributed at the latest
World Congress in Sao Paulo
which was about NLP (IN), Coaching (ICI), Hypnosis (WHO), Constellation (WSCO) and Mindfulness (In-Me).

Institute Addresses
Brandenburgische Str. 78,
10713 Berlin,
Germany
For the content of the profile is only the person responsible who created and updates the profile. All details are without guarantee.